Actos Bladder Cancer Risk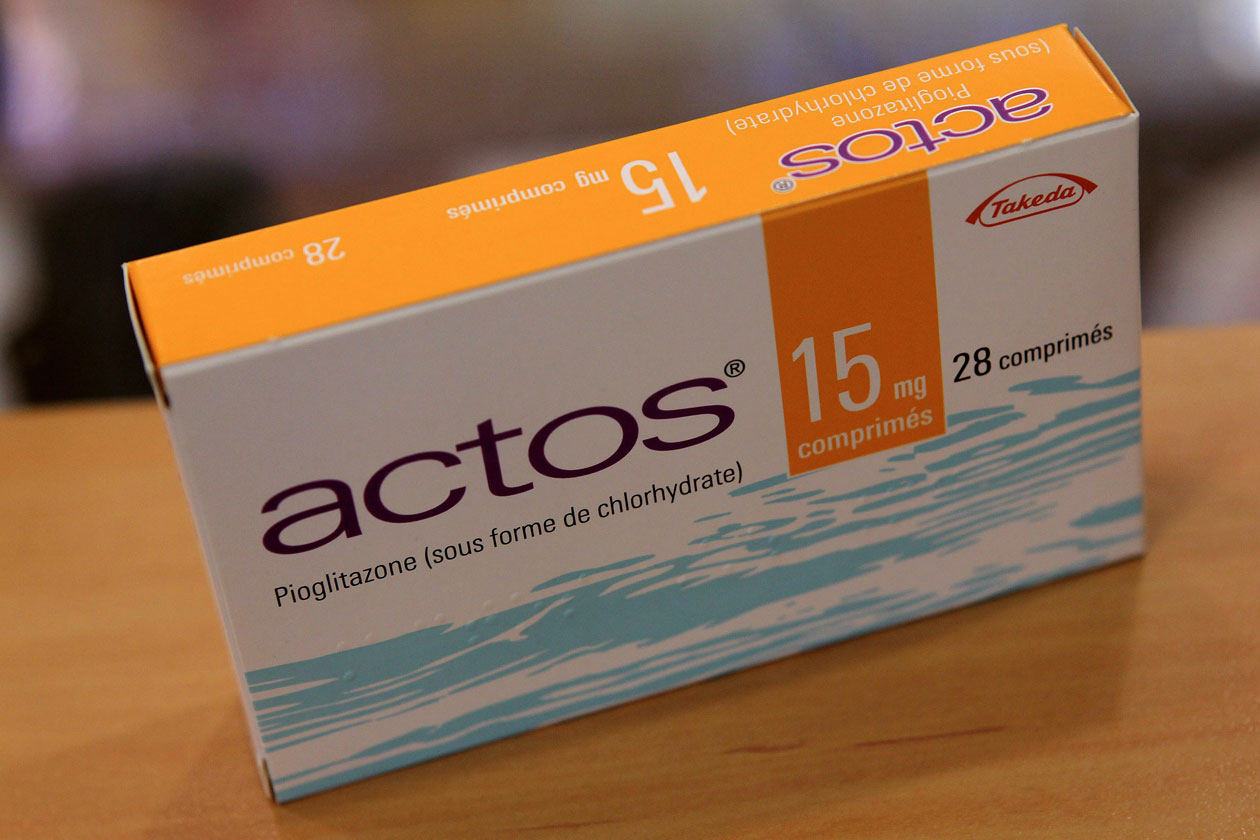 Actos® (the drug Pioglitazone) may be linked to an increased risk of bladder cancer the FDA has warned. Actos is manufactured by Takeda Pharmaceuticals, a Japanese pharmaceutical company, for treatment of Type II Diabetes. However, diabetes patients who have taken Actos may face an increased risk of developing bladder cancer, especially if they used for Actos for over one year.
Our investigation indicates Takeda Pharmaceuticals failed to adequately warn consumers of the increased risk of bladder cancer and other medical problems from taking Actos. We believe Takeda researchers ignored or downplayed concerns the drug could cause cancer before it was approved by the United States in 1991. Reports indicate the company knew by 2005 studies showed a link between Actos and bladder cancer, but did not issue any warning for six years.
The FDA announced "use of the diabetes medication Actos (pioglitazone) for more than one year may be associated with an increased risk of bladder cancer", based on based on FDA's review of data from a planned five-year interim analysis of an ongoing, ten-year epidemiological study. In patient information the FDA tells consumers:
ACTOS may cause serious side effects including: [...] bladder cancer. There may be an increase chance of having bladder cancer when you take ACTOS. You should not take ACTOS if you are receiving treatment for bladder cancer. Tell your doctor right away if you have any of the following symptoms of bladder cancer:

blood or a red color in your urine
an increased need to urinate
pain while you urinate
France and Germany have already order the drug removed from their markets. In 2011 the French Agency for the Safety of Health Products withdrew Actos from the market due to a high risk of bladder cancer based on a study condcuted by the French National Health Insurance. That same year Germany's Federal Institute for Drugs and Medical Devices advised doctors not to prescribe the medication because of the cancer risk.
In 2008 Actos was the tenth-best selling drug in the United States, with $2.4 billion in sales. Takeda sold $4.5 billion worth of Actos in the year ended March 2011, accouting for 27 percent of the company's revenue.
If you have taken Actos and would like more information please contact our office as soon as possible, but do not make any changes to the medications you take without discussing the change with your doctor.
Trademark Notice. Actos is a registered trademark of Takeda Pharmaceutical Company, Ltd. The use of this trademark is solely for product identification and informational purposes. Takeda Pharmaceutical Company, Ltd. is not affiliated with this website, and Takeda Pharmaceutical Company, Ltd. has no affiliation with Wood Law Firm, LLC. Nothing on this site has been authorized or approved by Takeda Pharmaceutical Company, Ltd.