Kevin Trudeau Sentenced to 10 Years in Prison for Defrauding Consumers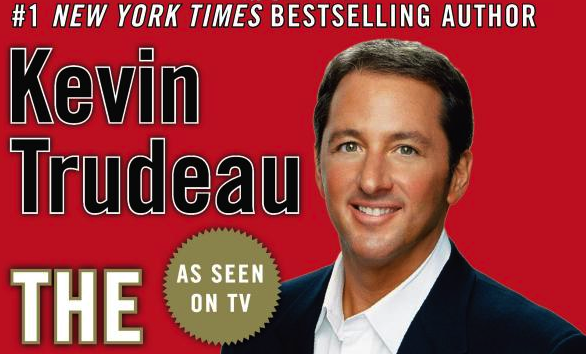 TV Pitchman Kevin Trudeau was sentenced to 10 years in prison today for criminal contempt after continuing to scam consumers through infomercials and marketing his book "The Weight Loss Cure 'They' Don't Want You to Know About".
United States District Judge Ronald Guzman noted "since his 20s, [Trudeau] has steadfastly attempted to cheat others for his own gain", even once using his own mother's Social Security number in a scam. The FTC noted Trudeau's various schemes going back to 1984 have included: misrepresenting himself as a doctor in order to deposit bad checks into an account opened with a false Social Security number, offering to pay witnesses against him to withdraw their testimony, failing to file tax returns, claiming to be a reverend who has the power to grant wishes in exchange for money, running an illegal pyramid scheme, and recruiting and collecting thousands of dollars from individuals to join an organization he claimed "was formed by 30 billionaires".
Trudeau was sued by the Federal Trade Commission Commission in 2003 for making misleading claims in advertisements and marketing a calcium product he claimed could cure cancer. As part of a settlement with the FTC he agreed to no longer make misleading statements about things he marketed. In 2007 he was found in contempt for violating that settlement by promoting an "Easy-to-Follow" diet that required daily prescription injections and colonics.
Despite the contempt finding he continued to air the deceitful informercials at least 32,000 more times, and generated $39 million in revenue selling 850,000 copies of his book. Trudeau said he couldn't pay the $37 million civil judgment because he's broke, but the FTC noted Trudeau spent lavishly and claimed "not to know" where $100,000 in gold bars he bought had gone.